NurseRegistry Helps Staff Schools with Nurse Shortages
Palo Alto, CA-based NurseRegistry is committed to helping schools and educational districts that are enduring nurse staffing shortages. Given the volatility of the industry, many schools are finding it difficult to find high-quality nurses to care for their students. Fortunately, NurseRegistry is proud to support local schools, and interested parties are encouraged to reach out to the organization today to get started.
Those unfamiliar with the role of the school nurse may be surprised to learn that this position is crucial to a student body's overall well-being. While some may expect a nurse to only get involved with a student once the latter suffers a minor injury (that does not merit an immediate visit to the hospital), the truth is more complex.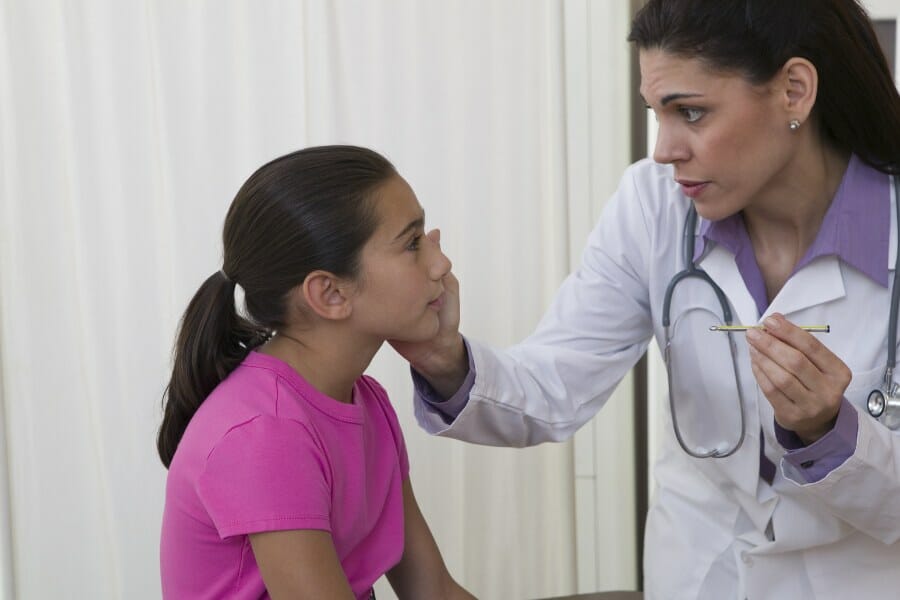 In a typical school that sees hundreds of students roam its halls every day, many will be pursuing an education while dealing with one or more health issues that may need careful monitoring. A common example of this is diabetes, which can have moderate to severe consequences if not managed properly. Children diagnosed with Type 1 or Type 2 diabetes are usually around 13 - 14 years old, but a diagnosis for Type 1 can sometimes be made when they are much younger as well. As such, it can be impractical to expect a young child to manage this condition effectively by themselves, and a parent cannot be on hand throughout school hours to help out.
The answer, of course, is the school nurse. In the case of diabetes, a school nurse can also be instrumental in identifying cases where children have not yet been diagnosed. A child that is known to have this condition may receive additional assistance, such as having their blood sugar checked periodically. A nurse may even administer insulin injections or take other steps if the child's blood sugar is too high or too low. These responsibilities make it vital for schools to ensure they always have a nurse on hand. See more here: https://www.nurseregistry.com/healthcare-staffing/school-staffing/.
As a nurse staffing agency, NurseRegistry specializes in connecting private clients and local California facilities with nursing professionals in this field. The agency has helped a multitude of facilities that have found themselves without a nurse due to a variety of reasons, from short-term staffing shortages or an influx of patients to more chronic issues.
NurseRegistry's nurses are accustomed to fulfilling a range of tasks, such as providing support for special needs services, educating the school (both students and faculty) on pertinent topics, accompanying children to and from school, and even managing and administering Covid-19 tests.
Since certain students may need much more personalized support, nursing services may be provided directly in a child's home as well. NurseRegistry has more than 500 qualified nurses, giving local schools access to many flexible options for both short-term and long-term placements. If multiple locations in an area require service, nurses may travel between schools within the district in order to meet demand.
The agency would also like to confirm that they work exclusively with qualified LVNs and RNs. Certified Nurse Techs, caregivers and so on are not included in the talent pool, and this serves to guarantee top-quality care — a fact both parents and schools will appreciate. NurseRegistry's nurses are qualified for all the necessary skills required to work at schools, including general nursing care, assessments, de-escalation, flu and Covid shot administration and examination, and more.
All of the agency's nurses are licensed and insured, and the agency takes the additional precaution of performing a criminal history background check during the hiring process. Schools may contact the firm at any time (24/7) to request help with staffing. With low minimum hours, no upfront costs or hidden charges and a flexible cancellation policy, NurseRegistry can prove an invaluable resource for schools in need.
Those interested may click here to discover NurseRegistry's nurse staffing solutions. School representatives may also use the agency's toll-free number to start looking for nurses who match their unique needs today.
###
For more information about NurseRegistry - Palo Alto, contact the company here:

NurseRegistry - Palo Alto
Katarina Livaskani
(650) 462-1001
marketing@nurseregistry.com
125 University Ave Suite 260, Palo Alto, CA 94301